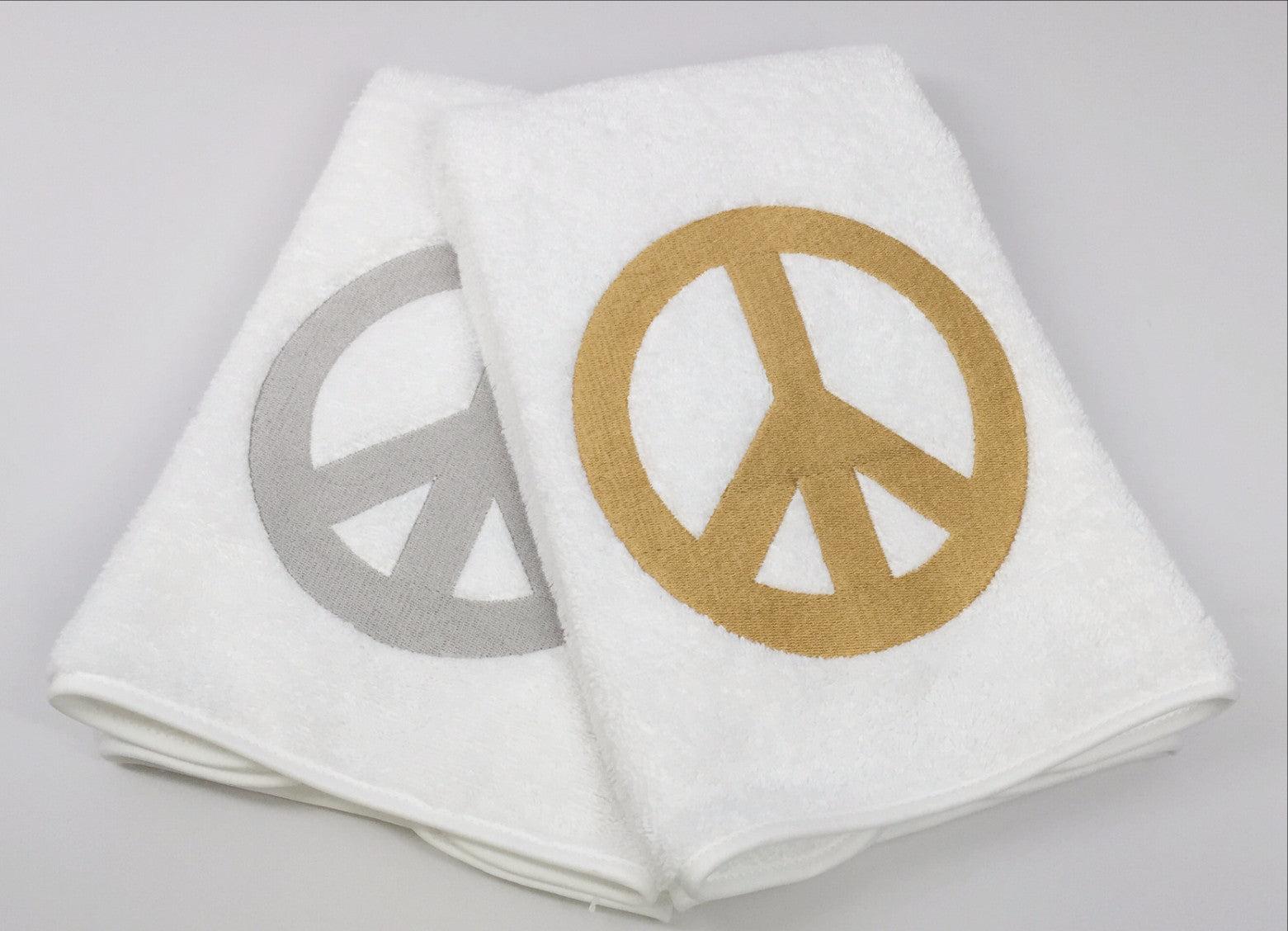 Peace
When the power of love overcomes the love of power, the world will know peace - Jimi Hendrix
These simple and elegant peace signs are embroidered on 100% linen guest towels and Roma terry guest towels. They make a fun yet bold statement in any guest or powder room.
Linen towels (14x20) 100% European linen
Roma terry towels (13.5x21) 100% Italian cotton terry
All of our special linens are made in Redmond, WA. Machine wash with no bleach products. Lay your linen towels flat to dry. Terry towels can tumble dry on low. Finish with a hot, steamy iron.